Sometimes a piece of clothing can't reach the girly level that we would like to create. Therefore, you can always decorate your ears with discreet, but sparkly and girly stud earrings along with your feminine outfits.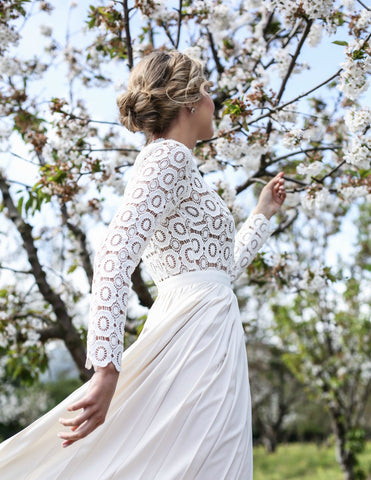 For a girly look wear sparkling stud earrings
For example, a lace dress that is cinched at the waist for an hourglass figure could definitely give you a very womanly style. Yet, by adding a pair of studs could enhance this look even further. In addition, don't hesitate to wear such an outfit with cute flats, wedges or comfortable heels.
Let your gentle side be shown through your outfits by wearing cute flowery prints, lace, ruffles and let us not forget to accessorize to complete the look. Also, there are tons of stud earrings so you will easily be able to find the design that will go with your own style.
Sparkling stud earringsAccessorize any of your girly outfits with a pair of sparkling stud earrings
Left: Druzy Stud Earrings Rose Gold; Right: Vintage Style Daisy Stud Earrings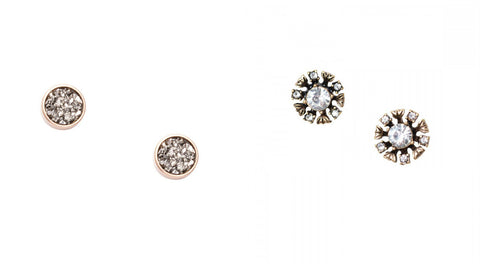 By Happiness Boutique
These two pair of studs from Happiness Boutique are very trendy, sparkly, comfy to wear and easy to style with any type of an outfit. In addition, studs earrings are always appropriate because of their subtle designs.